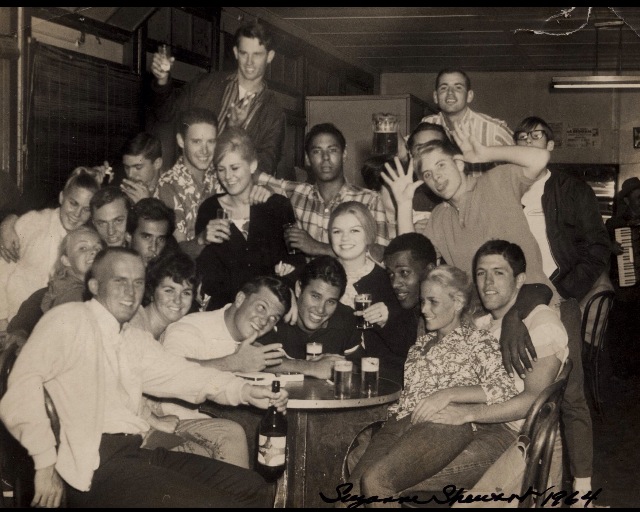 Long Bar with Butch Van Artsdalen and Friends

To: Webmaster
From:
Bob Feigel
bob(at)surfwriter.net
Message:
Hi – A brief note to say thanks for your blog. It's being enjoyed by quite a few people who belong to the Facebook group California Surfing Memories & Photos.
Your blog came up as part of the discussion and tributes about the 38th anniversary of Butch's death. A few of us old timers, including me, actually knew Butch and had some stories to tell. But most only know him by the legend he forged during his short, but eventful life.
I noticed in the discussion on Maynards that someone named Cyndi had written a book. Since it's not mentioned elsewhere I'm hoping you can tell me what kind of book it is and its title.
Thanks again,
Bob