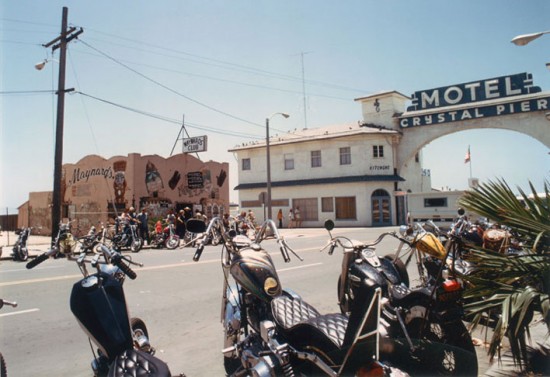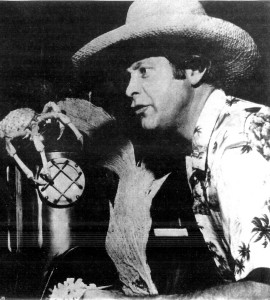 It was the 1960s, an era best described as the counter-culture with its social and sexual revolution and also a time as one of irresponsible excess and flamboyance.  Rampant drug use has become inextricably associated with the counter-culture of the era, as Jefferson Airplane co-founder Paul Kantner said: "If you can remember anything about the sixties, then you weren't really there."
Except San Fransisco, or anywhere else in the country, didn't have Pacific Beach's "Maynard's by the Sea", an iconic bar right across the street from Crystal Pier.  Maynard's took all that revolutionary bullshit, mixed in the counter-culture by adding a zillion kegs of beer, and floated the top with a army of 16-wheelers filled with hard liquor.  It was joked, "More Jack Daniels was consumed in one day at Maynard's than the rest of California did in one month."
Maynard Heatherly was the owner that always had a cheap cigar dangling out of his mouth, wearing a Panama hat and Hawaiian shirt.  Maynard liked to drink and have a good time about it.  Maynard's bar was a cocktail of trans-culture,  a kick-back tropical environment, Mexican/American/Italian food, and biker/beachboy/cowboy mentality complete with an occasional knock down, drag out bar-fight.
Oh Golly Geee whiz …  it was a lovely place to be when the muffled roars of 20-30 choppers with biker colors pulled up…
The Hells Angels and Iron Horsemen did frequent the place … oh boy … more entertainment…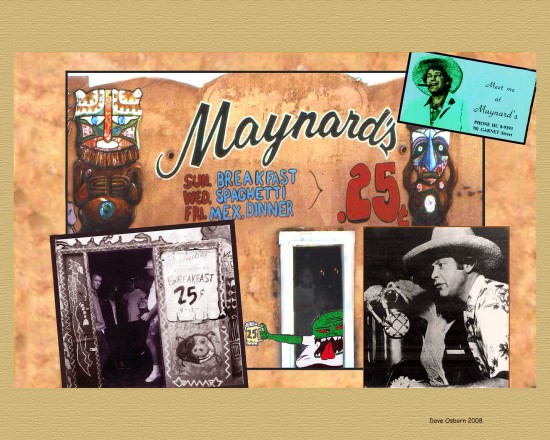 Maynard's was THE spot in the '60s and '70s, that is,  if you were not a "Golly Geee Whiz " type of person. National Lampoon's Animal House's crazy, booze-driven characters would have fit right in at Maynard's, which makes one wonder …  if the script was written by Maynard and edited by David Osborn from the Red Mountain Inn? Hmmm, very interesting!

If you did not drink and drink hard, you did not belong.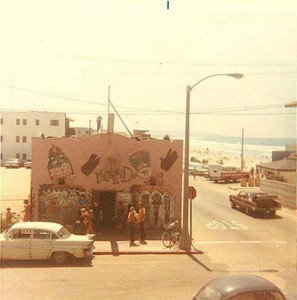 Beside the fact of hard cord drinking, it was also known for its cheap and very greasy food specials that drew the drug-crazed hippies out of their flats in Mission Beach and gave the hangovers their daily nutrition with their 25-cents Spaghetti and Taco Night Specials during the week, and ending it with a Sunday morning Spanish Omelets.
"What a GREAT way to spend a Sunday morning on the Coast!," Jack and company used to always say.
If you were underage, or just hungry and broke, like many of the hippies and beach rats were,  you could order from the outside window on Ocean Boulevard, which at times was almost a block long. A  spaghetti meal was delivered on a paper plate covered in noodles, smothered in a something "red" sauce, maybe one meatball,  and always two pieces of white Wonderbread, dripping in butter. The plate had to be held by two hands and then it became a balancing act trying to avoid slipping on the grease walking away.
You did not leave hungry. All the crazed weekend drunks ended up in Maynard's.
It was where Jack McPherson & Bob Rakestraw made the first stencil for Mac Meda t-shirts using a grocery bag when they went down there on a packed Sunday's noon breakfast.
Tiny Brain (sorry forgot his real name) was the real life Bluto (John Belushi in the movie Animal House) when he worked there and was famous for chugging a pitcher of beer by biting on lip of the pitcher and drinking it non stop with no hands. Tiny could chug a fifth non stop, but Rackstraw said it didn't count as he saw him throw up once after downing a bottle.
After the Chargers lost a game, Pat Shea would come in. He'd sit down and didn't want anyone sitting by him. One side of the bar was packed and the other side was just Pat by himself.
Maylan, the Chargers strength coach at the time, and who had the first gym in La Jolla, used to come in. He would power down an couple of shooters and turn to the stranger sitting next to him, with a shit-eating grin, grab the person glass and start eating it.
One day the cops came in looking for Maynard, he ran out the back door and they chased him down Crystal Pier, he jumped into ocean and hit his head and died, so ending the Pacific Beach legend.
Jack had ordered recreations of Maynard Cartoon logo t-shirts just before he died.
Thanks to Dave Osborn for some of the content and photos.